Benefits of Attending & Past Statistics
REASONS TO ATTEND
Our target audience for ESO-WSO 2020's high calibre scientifi​c meeting includes:
• ESO fellows and members
• Clinicians/practitioners
• Other health care professionals (nurses, therapists, public health etc.)
• Key international thought leaders in stroke
• Scientists/researchers (basic, translational, clinical)
• Patients, career and patient organisations
​​​Industry Benefits of Supporting ESO-WSO 2020:
• Contributes to the advancement of Stroke on an international level
• Offers a unique opportunity to exchange ideas with renowned professionals from across the world
• Provides an ideal networking forum
• Offers unique exposure to worldwide markets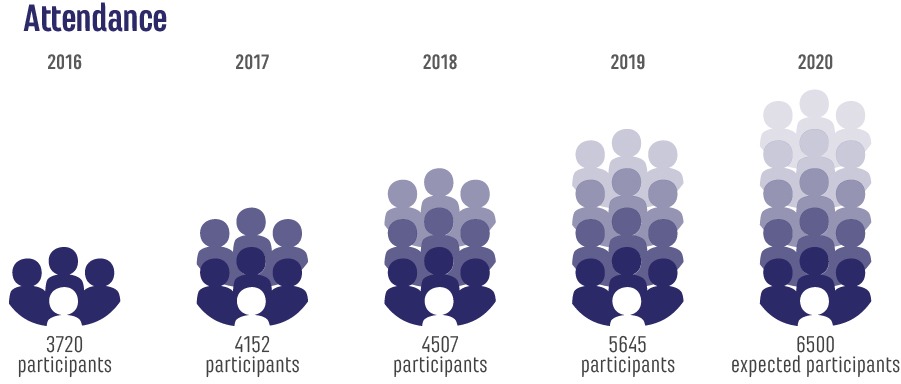 Participants by World Regions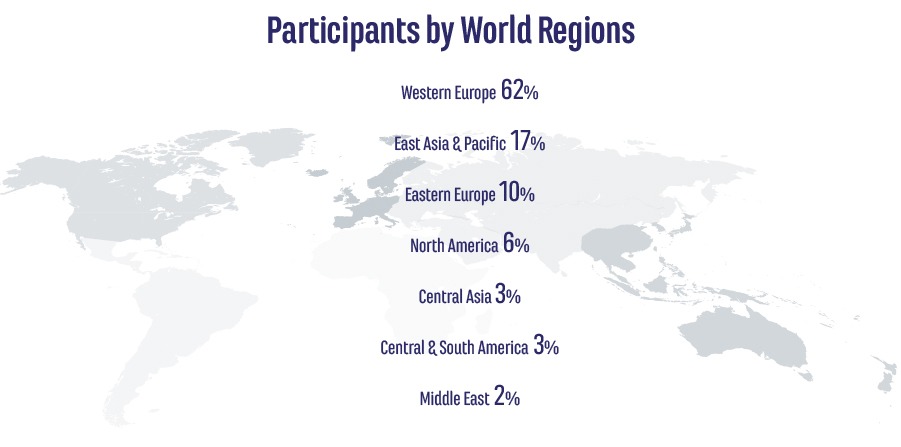 Top 10 Countries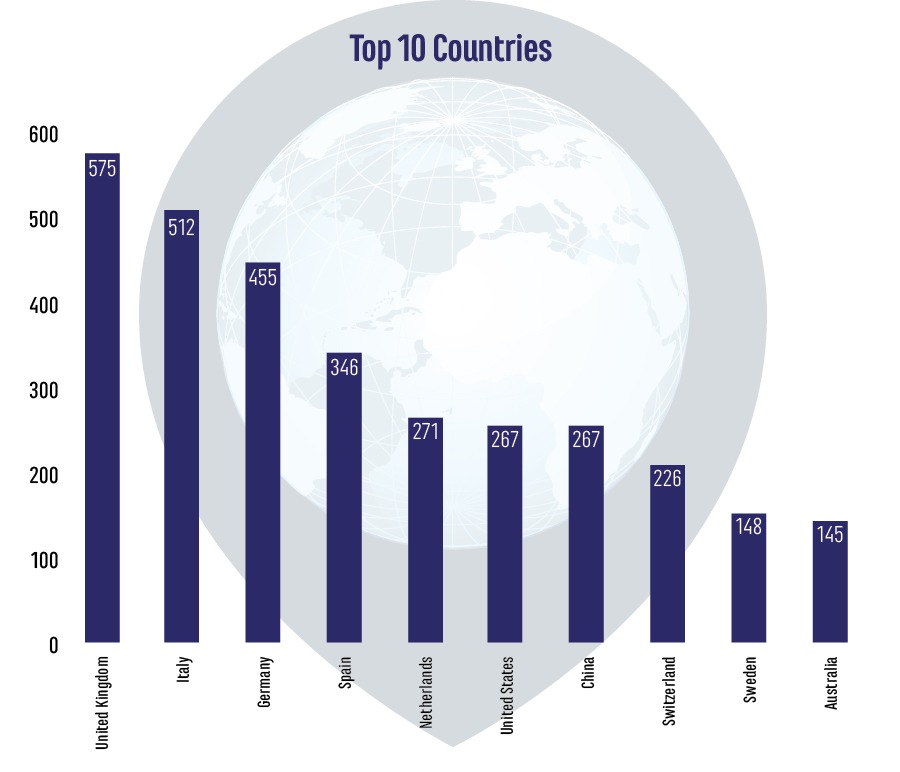 Participants by Professional Role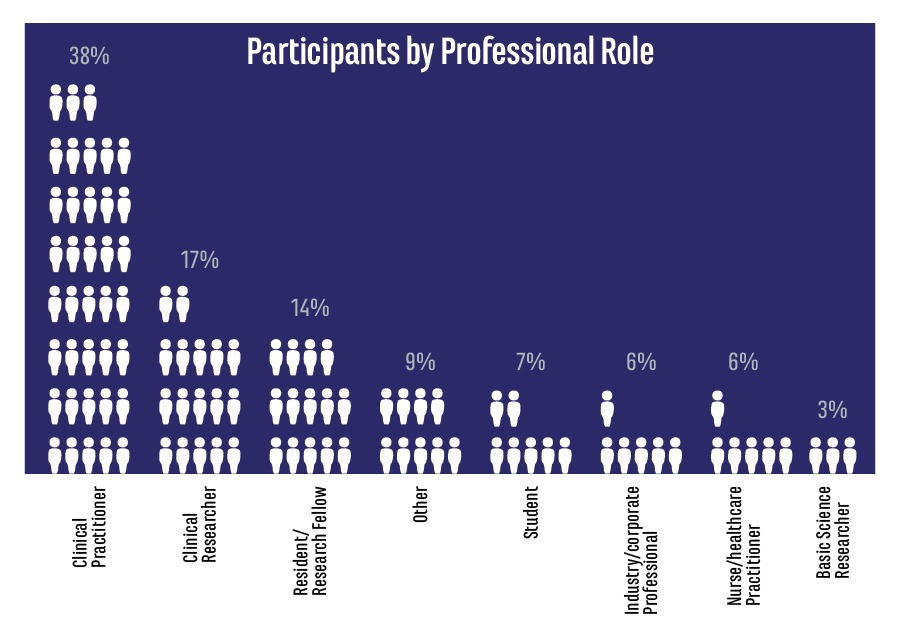 Participants by Age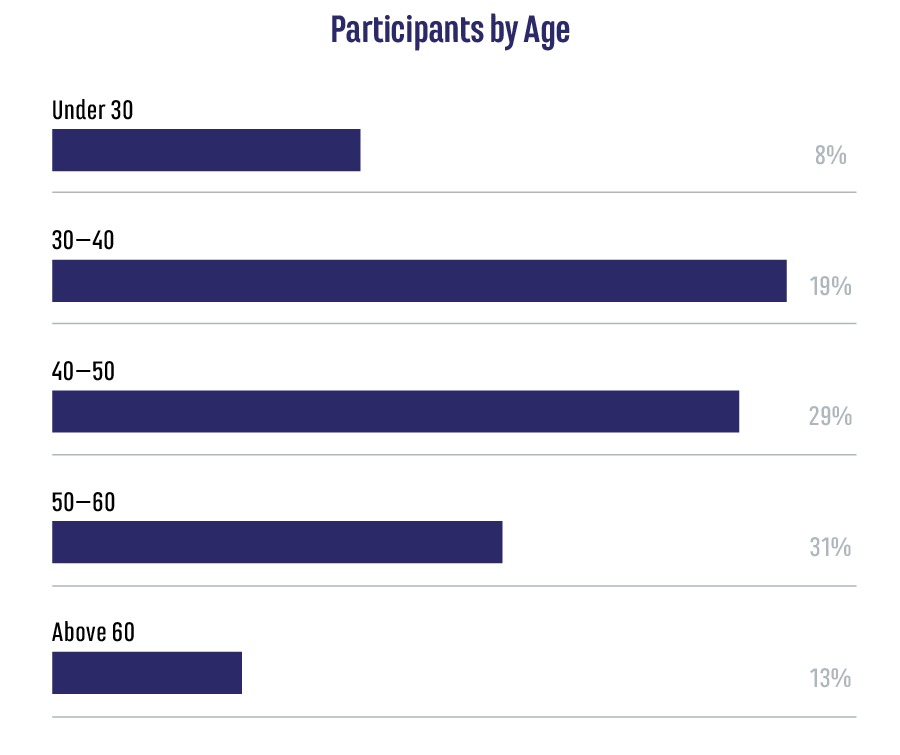 Participants by Professional Interest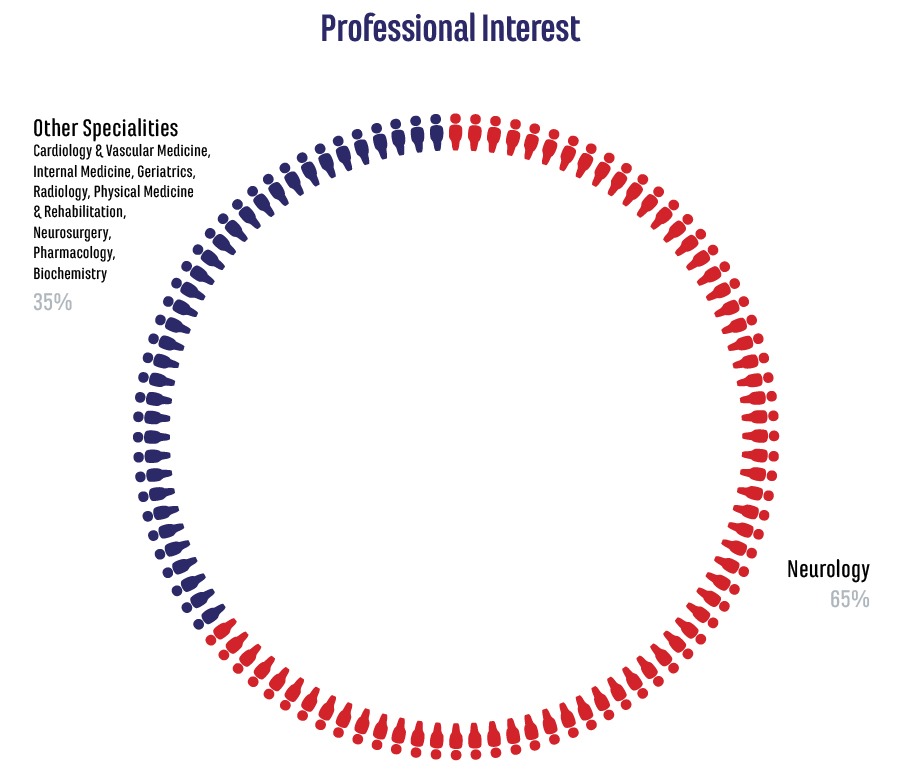 Participants by World Regions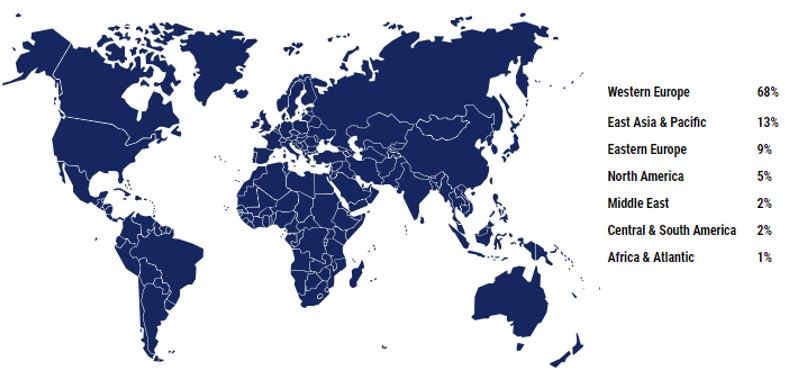 Top 10 Countries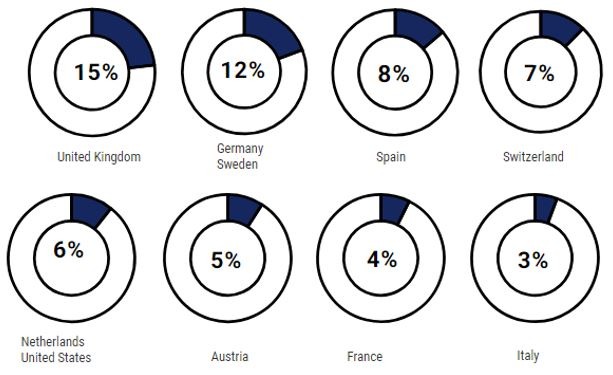 Participants by Professional Role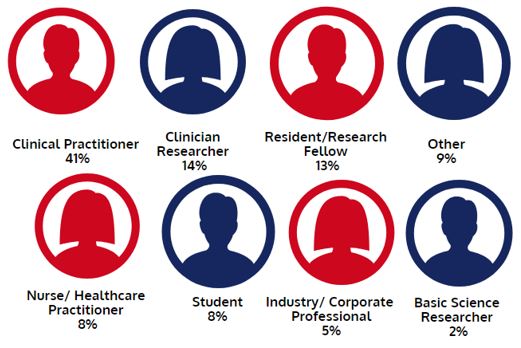 Participants by Workplace

Participants by Age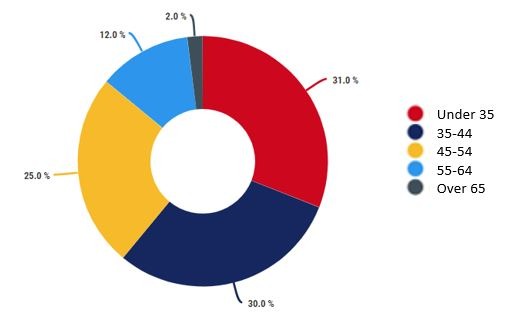 Participants by Professional Interest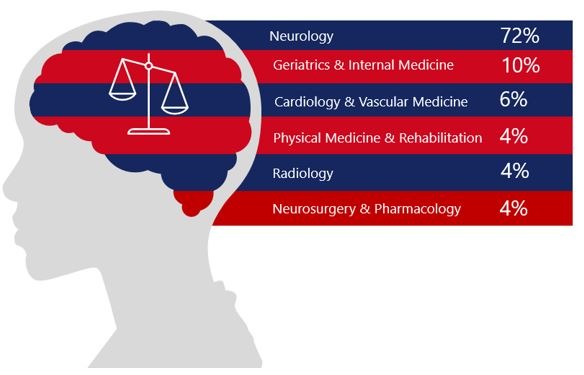 Participants by World Regions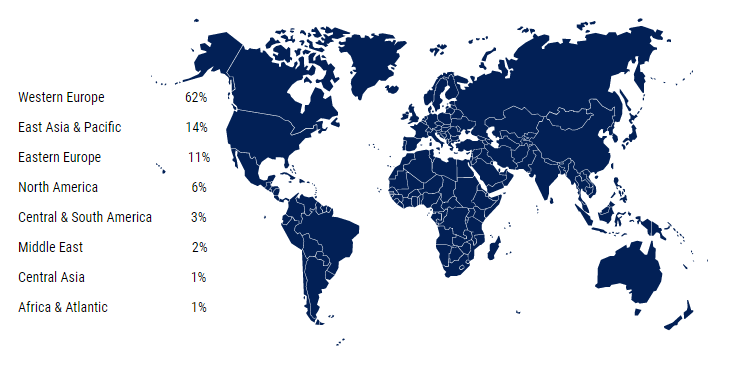 Top 20 Countries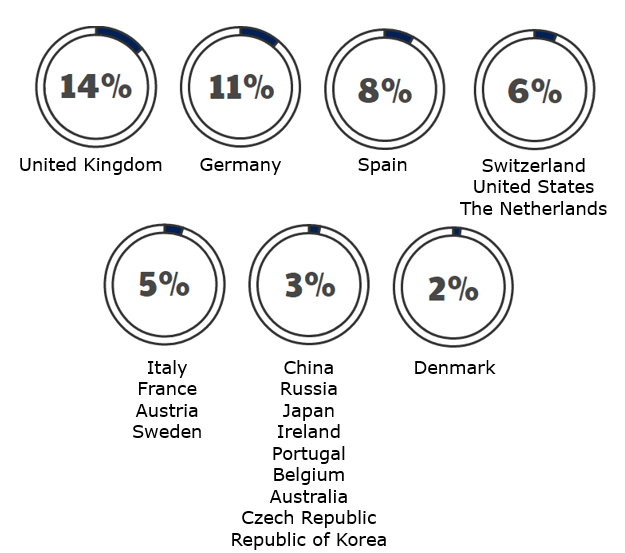 Participants by Professional Interest *Based on ESOC 2017 Evaluation Form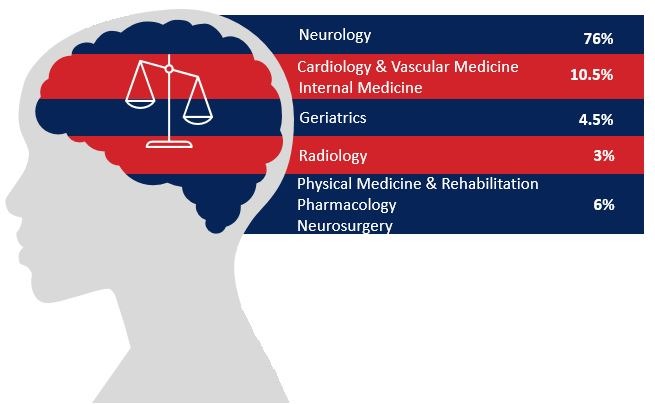 Participants by Professional Role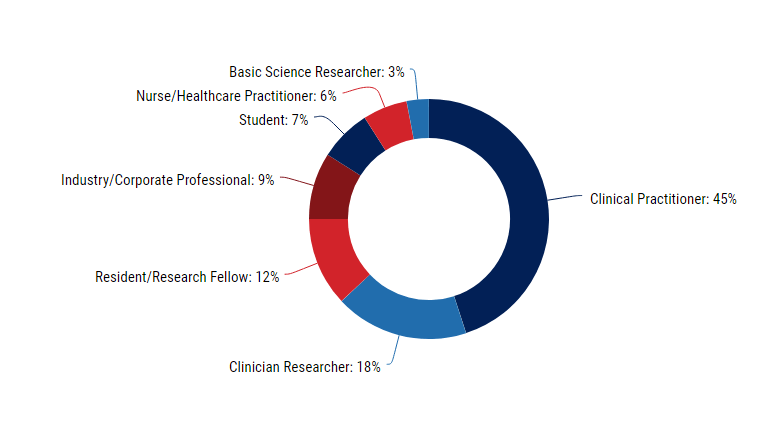 THE MISSION OF ESO
The ESO's major objective is to improve and optimise the management of stroke in Europe by providing medical education to healthcare professionals and the lay public in Europe. By offering best practice approaches, the ESO's goal is to harmonise stroke management in Europe. The ESO focuses on European level projects.
THE ESO IS DEDICATED TO THE FOLLOWING PURPOSES:
1. To promote awareness, management, teaching and research in all aspects of stroke;
2. To develop and promote public policies to reduce the number of deaths by stroke and to improve the care of stroke victims and the quality of life of stroke victims;
3. To reduce the global burden of stroke throughout Europe;
4. To develop and promote professional and public education;
5. To develop and promote other appropriate activities such as fundraising and prevention programs;
6. To develop, promote, and coordinate international teaching programs through national/regional organisations;
7. To advise and guide on fundraising skills in order to enable national foundations and societies to finance a greater level and range of activities;
8. To foster the development of an international communications system by encouraging the regional activities of organisations, stroke networks, foundations and organisations, as they operate within the goals and objectives of the organisation.​
COMMITMENT TO THE HIGHEST STANDARDS IN CME/CPD
Kenes is committed to being a valuable and knowledgeable partner in the design and delivery of educationally strong, independent, transparent, and effective CME/CPD programs. Kenes is a proud member of the Good CME Practice Group (gCMEp), a member organisation contributing to improving health outcomes by:
Championing best practice in CME
Maintaining and improving standards
Mentoring and educating
Working in collaboration with critical stakeholders
CME Accreditation
An application will be submitted to the European Accreditation Council for Continuing Medical Education (EACCME) to provide accreditation by the following CME activity for medical specialists. The EACCME is an institution of the European Union of Medical Specialists (UEMS): 
www.uems.eu
Industry Supported Sessions
Industry Supported Sessions slots are offered to industry as non-CME commercial/promotional sessions that are not accredited. As such supporters are free to choose their topics, invite speakers and control content, the session will be indicated in the programme as organised by the Supporter. Topic and programme are subject to approval by the Congress Scientific Committee.
Disclaimer
Information contained in the scientific programme must comply with the applicable CME/CPD regulations. Scientific/Educational Programme shall not include any commercial elements such as company names, products names, etc. Commercial information shall be kept separate and clearly differentiated from the scientific accredited content. Non educational activities may include promotional elements and shall not be accredited.​​