How to Navigate the Virtual Platform
Find tips and resources below on how to master navigation around the virtual platform
A virtual conference is new to most of us, so we're here to guide you through this new and exciting experience!
Follow these steps, tips and guidelines to find your way around.
Enter the virtual conference platform
Go to the virtual conference login page
Type in the login credentials you received via email (you must have a valid registration, to get access to the platform)
Click on "Sign in"
Click to explore the virtual venue!
At the virtual conference, clicking on text and display screens will often take you to further information and features
All areas marked in red are clickable items that will open new screens with information for you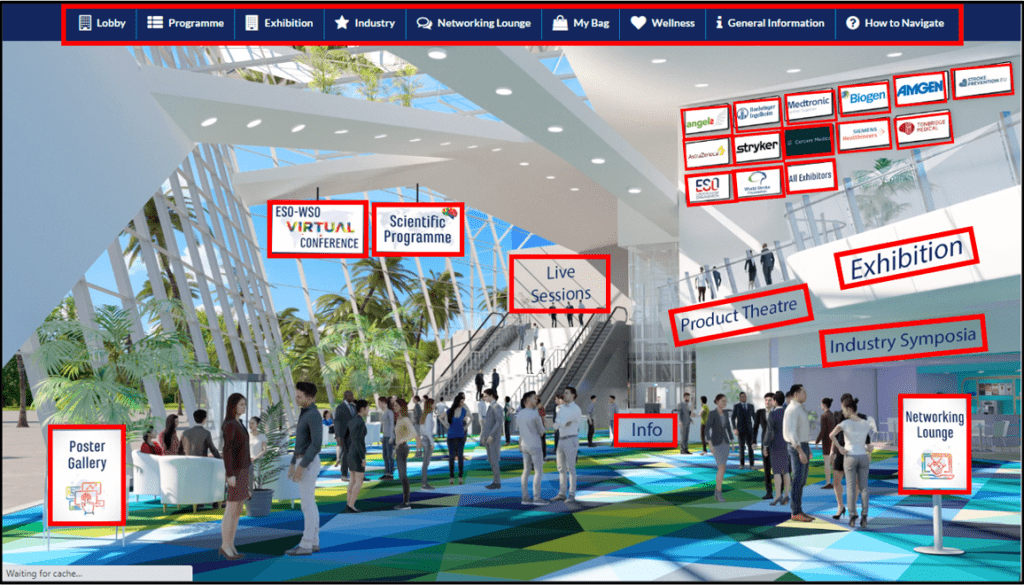 From the conference lobby, you can: