Media Portal
Here you will find all information you need regarding the press conference and Principal Investigators
Welcome to the Media Portal of the ESO-WSO 2020 Virtual Conference!
Here you can find all the information that may be of interest to you:
For the latest PI interviews, visit the Conference News page.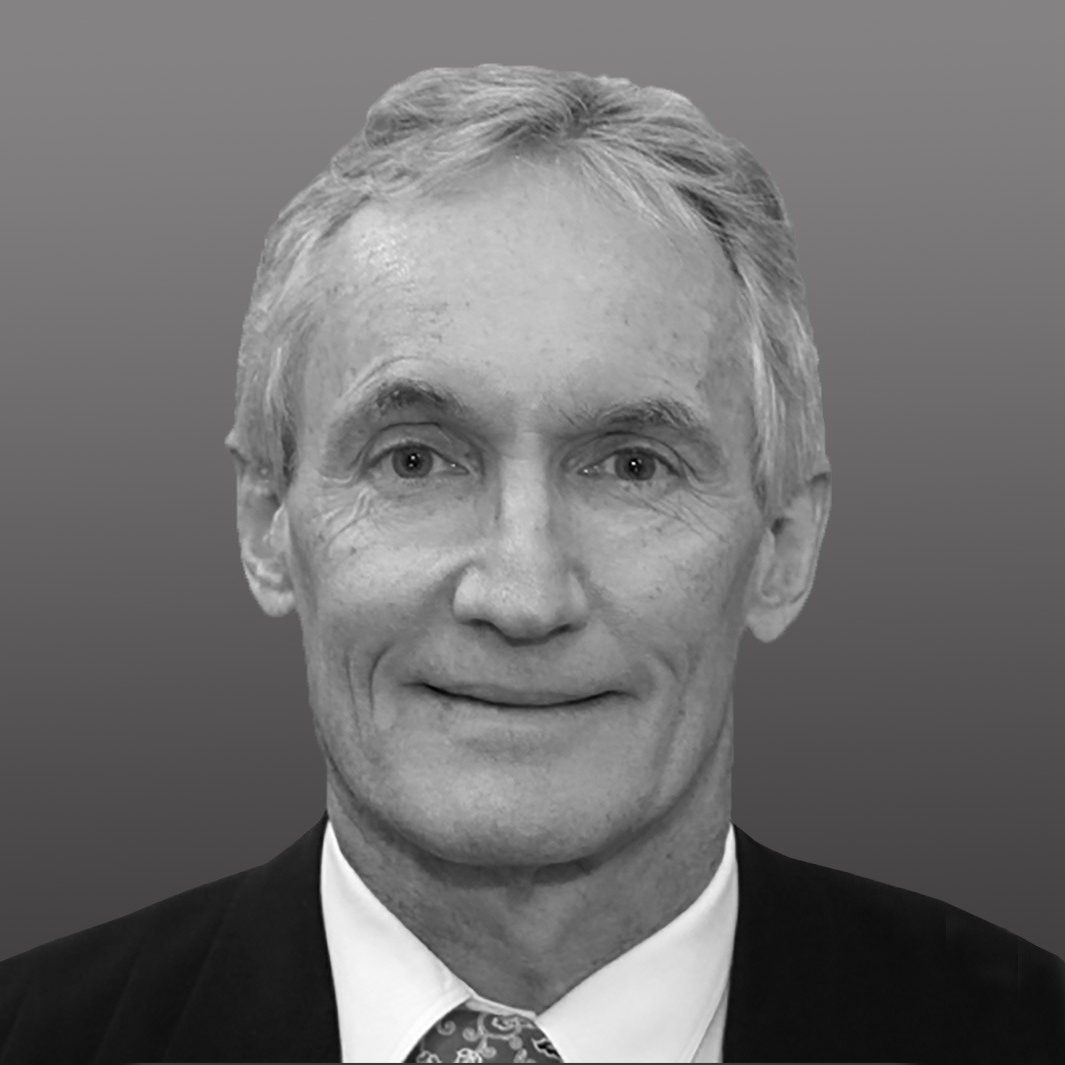 10:00-10:20 (CET)
THE AFFINITY TRIAL OF FLUOXETINE ON FUNCTIONAL OUTCOME AT 12 MONTHS AFTER ACUTE STROKE
The AFFINITY ('The Assessment oF FluoxetINe In sTroke recoverY') reports that taking Fluoxetine 20mg daily for 6 months after acute stroke did not offer a better functional outcome than placebo. Fluoxetine increased the risk of falls, bone fractures, or seizures at 6 months but not at 12 months after stroke. This trial does not support the routine use of fluoxetine after acute stroke.
Graeme Hankey
Graeme Hankey is Professor of Neurology at The University of Western Australia, and a Consultant Neurologist at Sir Charles Gairdner Hospital. He is an Associate Editor of Circulation, Editorial Consultant for The Lancet Neurology, a consulting Editor of the International Journal of Stroke, and Section co-Editor for the Epidemiology, Outcomes, & Population Science section of Stroke.  He is a Web of Science Clarivate Analytics Highly Cited Researcher for 2017-2019, co-authoring 11 books and >940 research articles, with > 108,000 citations (h-index 127).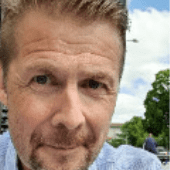 10:00-10:20 (CET)
EFFICACY OF FLUOXETINE – A RANDOMIZED CONTROLLED TRIAL IN STROKE (EFFECTS)
The EFFECTS ('Efficacy oF Fluoxetine – a randomisEd Controlled Trial in Stroke') trial found that 20mg of fluoxetine (an SSRI antidepressant) for 6 months did not result in better functional recovery after acute stroke compared to placebo. Fluoxetine reduced the occurrence of depression but increased the risk of bone fractures and low sodium levels. Routine use of fluoxetine after acute stroke is not recommended.
Erik Lundström
Associate professor Erik Lundström is consultant of Neurology and senior lecturer of Neurology at Department of Neuroscience, Uppsala University. Lundström was the Chief Investigator for EFFECTS, an investigated led multicentre, parallel group, randomised, placebo-controlled trial of fluoxetine for stroke recovery. EFFECTS investigate whether routine administration of fluoxetine 20mg once daily in the 6 months after an acute stroke improves the patient's functional outcome.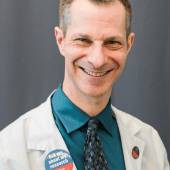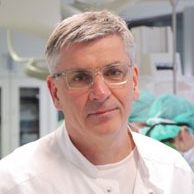 10:25-10:40 (CET)
LONG-TERM OUTCOMES WITH PATENT FORAMEN OVALE CLOSURE OR ANTIPLATELET THERAPY FOR CRYPTOGENIC STROKE
'GORE® Septal Occluder Device for Patent Foramen Ovale (PFO) Closure in Stroke Patients': The long-term efficacy and safety of closure of patent foramen ovale (PFO) for secondary prevention after cryptogenic stroke is not well established. A 5-year follow-up was conducted to determine whether occlusion of PFO plus antiplatelet therapy is superior to antiplatelet therapy alone to reduce the risk of subsequent ischemic stroke. Long term efficacy and safety results will be presented, including risk of recurrent stroke and atrial fibrillation.
Scott Kasner
Dr. Scott E. Kasner received his M.D. from Yale University and a Master's of Science in Clinical Epidemiology from the University of Pennsylvania. He trained in Neurology at the University of Pennsylvania, and then in Stroke and Neurocritical Care at the University of Texas at Houston. He joined the faculty at the University of Pennsylvania in 1997 and is currently the Ruth M. & Tristram C. Colket Jr. President's Distinguished Professor of Neurology, Chief of the Division of Stroke and Cerebrovascular Disease, Vice Chair for Clinical Affairs, and Director of The Joint Commission-certified Comprehensive Stroke Center. He is a Fellow of the American Heart Association and was a longstanding member of its Stroke Council Leadership Committee. He chaired the AHA's Stroke Oversight Committee and the Early Career Investigator committee. He was awarded the 2000 Michael Pessin Stroke Leadership Award by the American Academy of Neurology and the 2012 Stroke Council Award by the American Heart Association. Dr. Kasner has had leadership roles in many trials of novel interventions for acute stroke treatment, prevention, and recovery. He has authored over 300 publications, and he edited 2 textbooks focused on evidence-based stroke care. Dr. Kasner has been extolled as a teacher and mentor, with several teaching awards spanning his career.
Lars Søndergaard
Consultant Cardiologist, Rigshospitalet, Copenhagen, Denmark and Professor of Cardiology, University of Copenhagen, Denmark
Graduated in 1988 from University of Copenhagen. Trained in cardiology at Rigshospitalet in Copenhagen, as well as Great Ormond Street Hospital for Sick Children and The Heart Hospital in London. Special interest in congenital and structural heart diseases, particular interventional procedures, and Head of these programs at Rigshospitalet in Copenhagen. Lead the first-in-human transcatheter mitral valve implantation (CardiAQ) in 2012. Furthermore, first-in-human implantation for the Gore Septal Occluder (WL Gore & Ass.) in 2011, Inter Atrial Septal Device (Corvia) for HFpEF in 2012, Hydra transcatheter aortic valve bioprosthesis (Vascular Innovations) in 2013, Lotus transcatheter aortic valve DepthGuard system (Boston Scientific) in 2016, and Omega (Eclipse Medical) for left atrial appendage closure in 2019.
Professor of Cardiology at University of Copenhagen since 2015. His thesis 'Quantitative assessment of aortic regurgitation and stenosis using magnetic resonance velocity mapping: Technical aspects and clinical evaluation' was awarded with a DMSc degree from University of Copenhagen. Published 358 peer reviewed articles, and 16 text book chapters. His research interests are focused on adults with congenital heart diseases and catheter-based heart valve interventions. Lead principal investigator for several trials including the NOTION-1 and NOTION-2 randomised trials (investigating the role of transcatheter aortic valve replacement younger, lower risk patients with aortic stenosis), NOTION-3 randomised trial (re-vascularization before TAVI), and the REDUCE randomised trial (PFO vs anti-platelet therapy after cryptogenic stroke). Deputy Editor for EuroIntervention.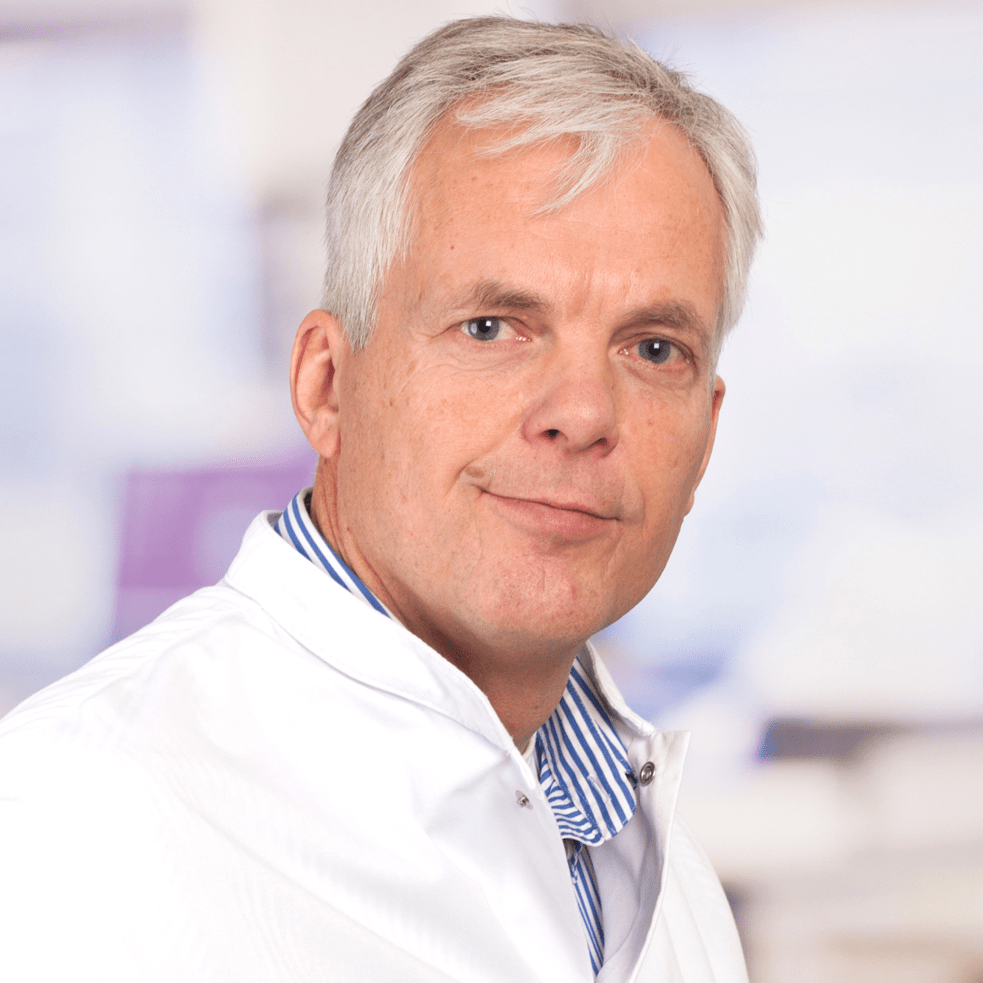 10:45-11:00 (CET)
THE BASILAR ARTERY INTERNATIONAL COLLABORATION STUDY (BASICS): A RANDOMIZED CONTROLLED TRIAL OF ENDOVASCULAR THERAPY IN BASILAR ARTERY OCCLUSION
Given the insufficient evidence for the effectiveness of endovascular therapy (EVT) in stroke caused by basilar artery occlusion (BAO), the aim of the 'Basilar Artery International Collaboration Study' (BASICS) was to assess efficacy and safety in a randomized controlled trial. The trial showed that overall, endovascular therapy in patients with basilar artery occlusion is safe, but without statistically significant benefit. A predefined subgroup analysis showed a possible effectiveness of EVT in patients with a more severe deficit, however.
Wouter Schonewille
Wouter Schonewille is a neurologist with a research focus on posterior circulation stroke. He was the PI of the BASICS registry, the largest prospective database to date of patients with basilar artery occlusion completed in 2007. Currently he is the PI of the BASICS trial, testing the efficacy of IA therapy in basilar artery occlusion.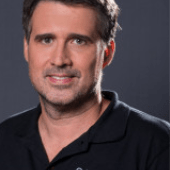 11:05-11:20 (CET)
TRANSFER TO CLOSEST STROKE CENTER VS. DIRECT TRANSFER TO ENDOVASCULAR STROKE-CENTER OF ACUTE STROKE PATIENTS WITH SUSPECTED LARGE VESSEL OCCLUSION IN CATALONIA(RACECAT): FINAL RESULTS
'Direct Transfer to Endovascular Center of Acute Stroke Patients with Suspected Large Vessel Occlusion in the Catalan Territory': Do acute stroke patients with RACE scale-based suspicion of LVO have a more favorable outcome when transferred directly to an Endovascular Center, as compared to standard transfer to closest Local Stroke Center?
Results of the 1'401 patients finally included in the trial will be presented.
Marc Ribo
Marc Ribo is an interventional neurologist from Hospital Vall d'Hebron in Barcelona that underwent a vascular neurology fellowship at University of Texas-Houston. His research work over the last 20 years was focussed on improving access and efficay of reperfusion treatments for acute stroke, including prehospital setting, telemedicine and in hospital workflow.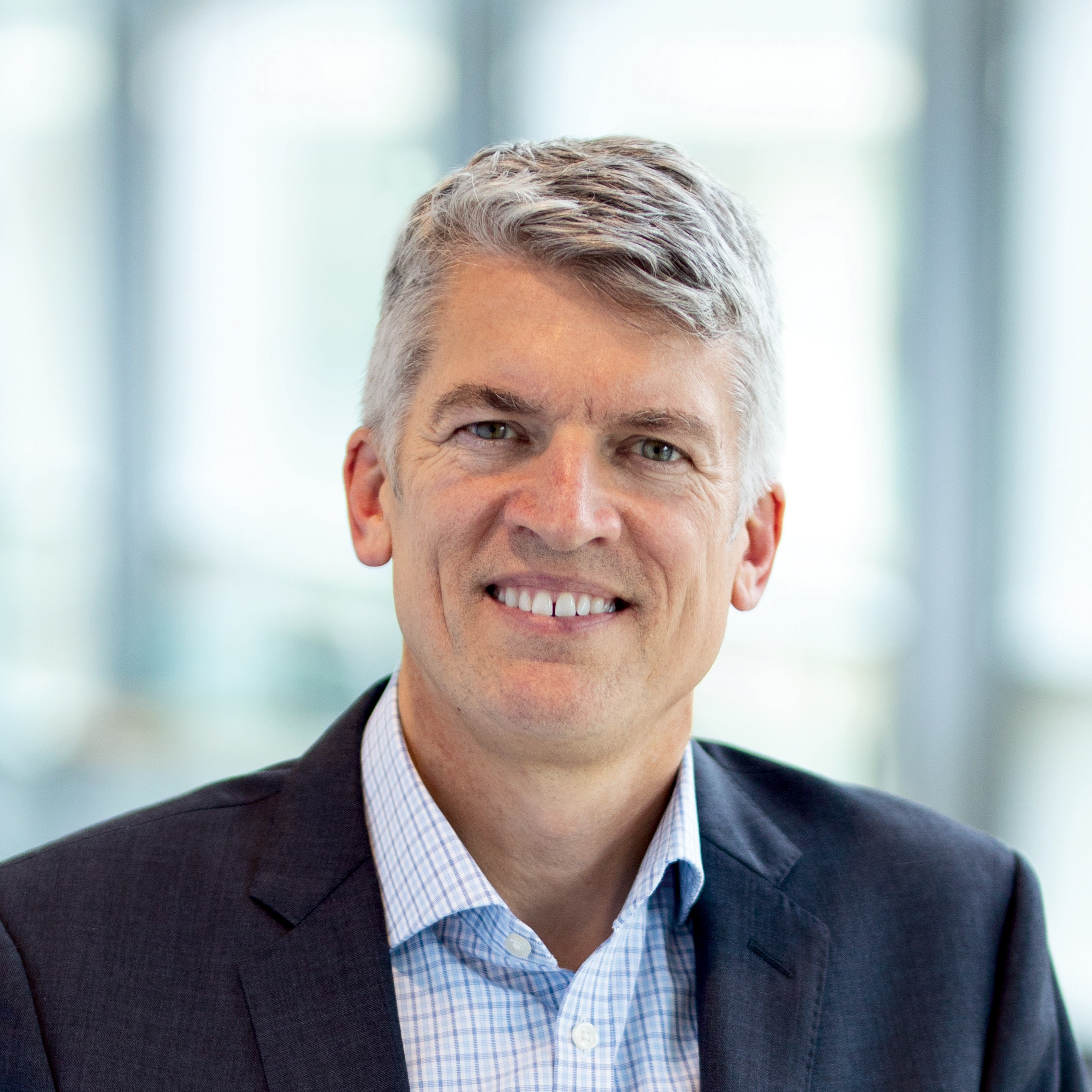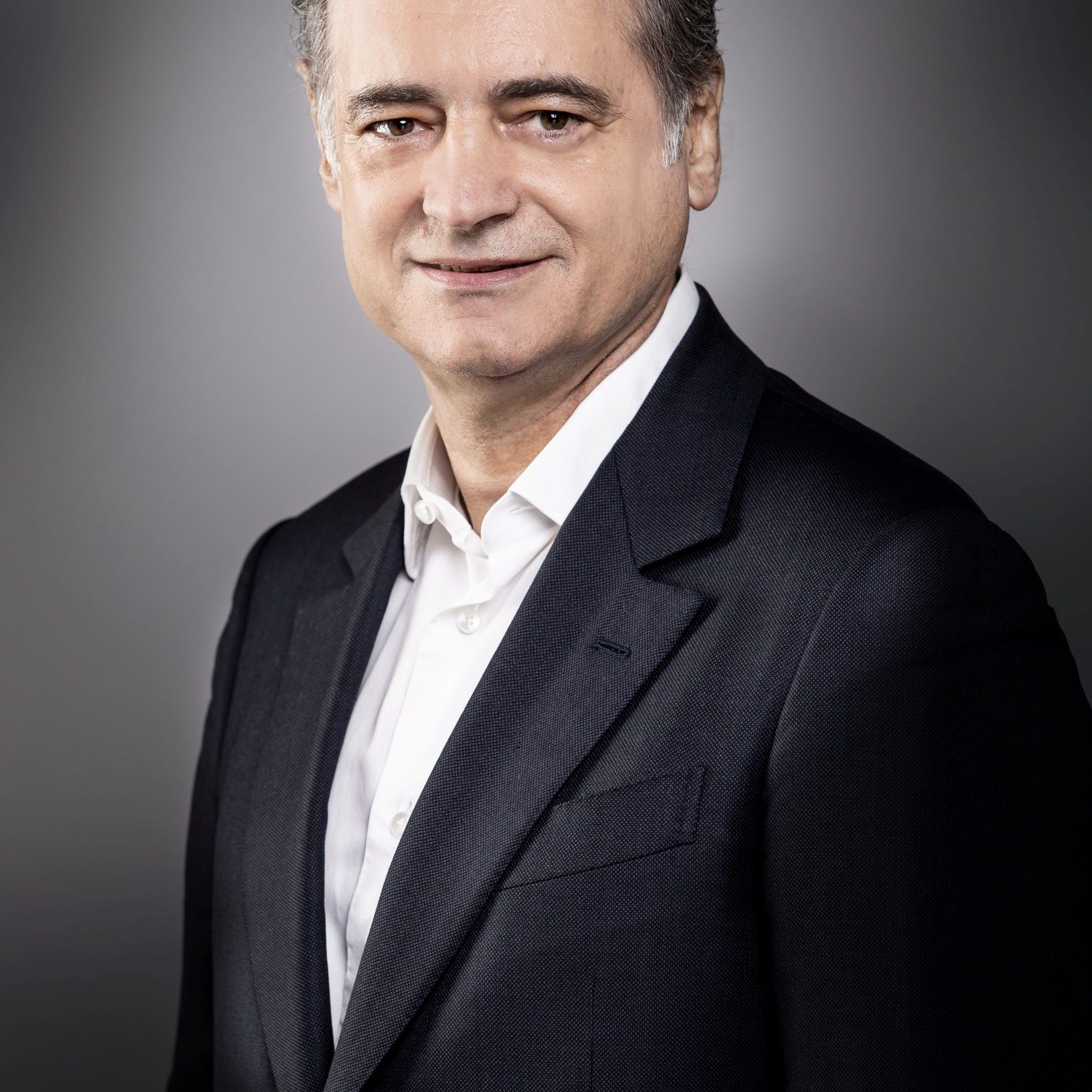 11:25-11:40 (CET)
TICAGRELOR AND ASPIRIN VERSUS ASPIRIN ALONE IN ACUTE ISCHEMIC STROKE AND TIA: RESULTS OF THE THALES TRIAL
Dual antiplatelet therapy with ticargrelor and aspirin may be more effective than a single antiplatelet agent in reducing the high risk of stroke or death after an acute ischemic stroke or TIA. The 'The Acute STroke or Transient IscHaemic Attack Treated withTicAgreLor and ASA for PrEvention of Stroke and Death' (THALES) examined this. It showed that in 11'016 patients with acute ischemic stroke or high risk TIA who received Ticagrelor + Aspirin the risk of stroke or death within 30 days was lower as compared to Aspirin alone (number needed to treat=92). The risk of severe bleeding events was higher with Ticagrelor (number needed to harm=263) but did not outweigh the benefit.
Clay Johnston
S. Claiborne "Clay" Johnston, MD, PhD Clay Johnston is the inaugural Dean of the Dell Medical School at The University of Texas at Austin. His ambitious vision includes building a world-class medical school by creating a vital, inclusive health ecosystem that supports new and innovative models of education, health care delivery and discovery – all with a focus on improving health and making Austin a model healthy city. Clay is also a Neurologist, specializing in stroke care and research. He was formerly at the University of California, San Francisco where he served as Associate Vice Chancellor of Research and founding director of the Center for Healthcare Value. Clay is a graduate of Amherst College, completed medical school at Harvard University and received a PhD in epidemiology from the University of California, Berkeley.
Pierre Amarenco
Pierre Amarenco is Professor of Neurology at Paris University, Paris, France. He is chair and funder of the department of Neurology and Stroke Center as well as of SOS-TIA clinic at Bichat university hospital in Paris. He is co-chair of the "Clinical research in atherothrombosis" group at INSERM LVTS-1148 unit.
Pierre Amarenco's research field is understanding and preventing stroke. He has published more than 450 research papers, reviews and book chapters; he particularly contributed to the descriptions of cerebellar infarctions, aortic arch atherosclerosis in relation with stroke, risk factors for stroke (including genetic and metabolic risk factors), and participated as a member or chair of Executive or Steering Committees of many clinical trials using antithrombotic agents, lipid-modifying agents (including SPARCL, Treat Stroke to Target, ARCH, XANTUS, SOCRATES, THALES, SPIRE and PROMINENT trials) or acute revascularization (RECANALISE study), and is leading the TIAregistry.org registry. He is also involved in experimental research of new compounds in animal models of stroke.
July 2010-July 2020, he served as Senior European Editor for Stroke journal, and since July 2020 as Consulting Senior Editor.
He is a fellow of the American Heart Association, European Society of Cardiology and European Stroke Organization.
He is the founder President of the "Vaincre l'AVC" foundation (a not for profit organization to tackle and overcome stroke)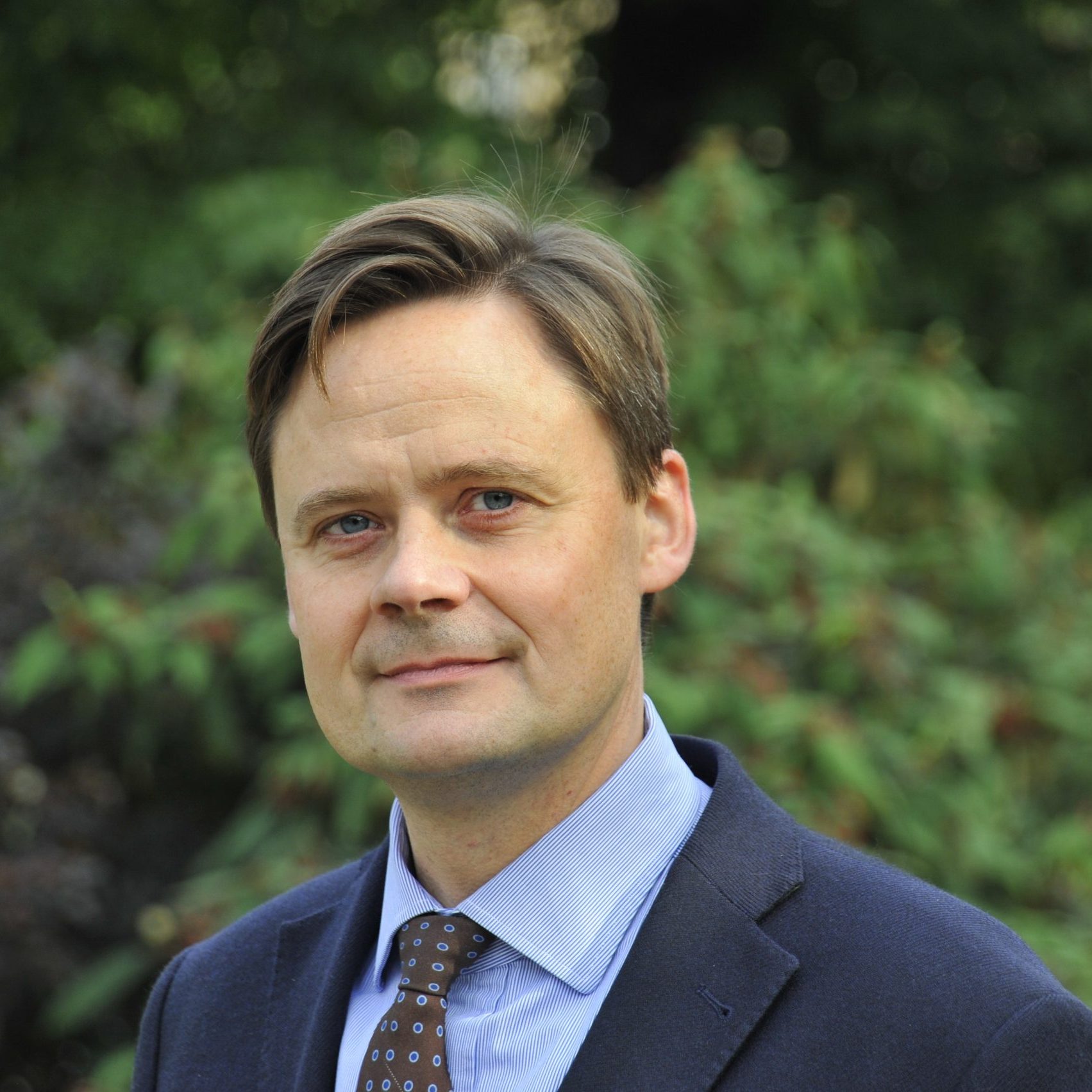 10:00-10:15 (CET)
SYSTEMATIC MONITORING FOR DETECTION OF ATRIAL FIBRILLATION IN PATIENTS WITH ACUTE ISCHEMIC STROKE – A PROSPECTIVE RANDOMIZED MULTICENTER STUDY
Systemic ECG monitoring improves detection of undiagnosed Atrial Fibrillation (AF) in stroke survivors but its impacts on stroke prevention in addition to standard of care ECG monitoring in-hospital is unknown. The 'Impact of standardized MONitoring for Detection of Atrial Fibrillation in Ischemic Stroke (MonDAFIS)' study will provide new evidence from 3'470 randomized acute stroke patients in 39 stroke units in Germany on the value of systematic ECG monitoring in-hospital on long-term stroke prevention beyond the mere detection of undiagnosed AF.
Matthias Endres
Matthias Endres is Professor and Chair of Neurology at the Charité Hospital in Berlin (Germany). Together with Ulrich Dirnagl he is also the founding Director of the Center for Stroke Research Berlin. His major research interests are preventive vascular mechanisms, mechanisms of cell death, regeneration and functional outcome, heart-brain interaction, post-stroke depression, and telemedicine. Matthias Endres is author of more than 400 research articles, reviews, and editorials. He is primary investigator of the Excellence Cluster NeuroCure, the German Centre for Cardiovascular Research, and the German Center for Neurodegenerative Diseases. He is on the Editorial Board of Stroke and European Stroke Journal and a member-at-large of the European Academy of Neurology (EAN).

10:20-10:35 (CET)
ASCOT TRIAL: THE EFFECT OF RANDOMISATION TO ATORVASTATIN OR PLACEBO, AND AMLODOPINE-BASED OR BETA-BLOCKER-BASED REGIME ON 20-YEAR INCIDENCE OF STROKE OR DEMENTIA
Long-term follow-up of UK participants of the ASCOT trial ('Anglo-Scandinavian-Cardiac-Outcomes-Trial') showed that better blood pressure control during the trial years (1998-2002) by an amlodipine-based therapy lowered stroke risk for up to 20 years.
William Whiteley
William Whiteley is a Scottish Senior Clinical Fellow (funded by CSO) in the Centre for Clinical Brain Sciences, University of Edinburgh. He is also Senior Clinical Fellow in the Nuffield Department of Population Health, University of Oxford; an International Fellow at the Population Health Research Institute, University of McMaster (Canada); and a consultant neurologist in NHS Lothian, working with patients with TIA, stroke and dementia.
His work seeks to elucidate the mechanisms for prevention of disability due to stroke and dementia through the design, delivery and analysis of epidemiological studies and clinical trials. Of particular interest are: the contribution of vascular risk factors to dementia; the very long term follow-up of randomized trials; clinical diagnosis; and the better use of large electronic health record datasets for more efficient clinical trials and cohort studies.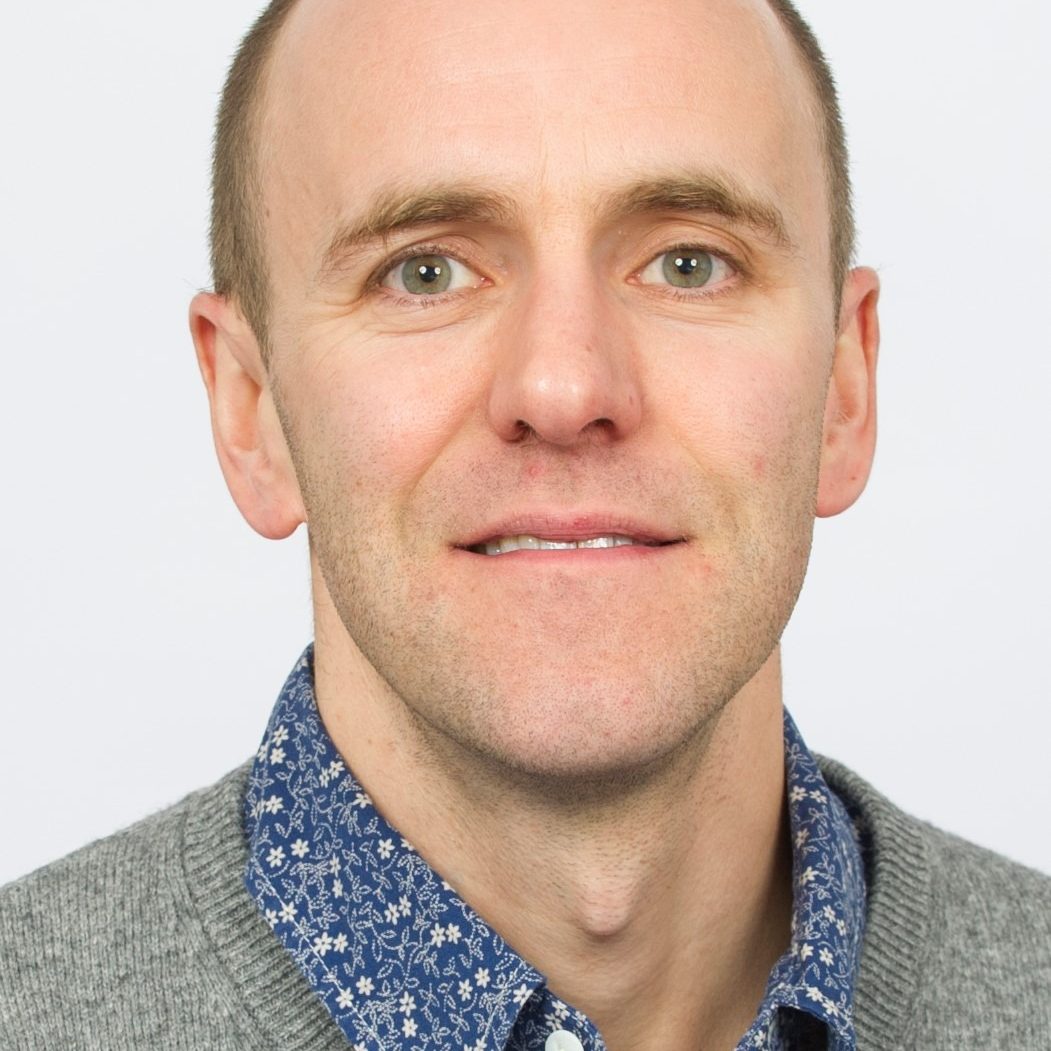 10:40-10:55 (CET)
VAGUS NERVE STIMULATION PAIRED WITH REHABILITATION FOR UPPER LIMB MOTOR FUNCTION AFTER ISCHAEMIC STROKE (VNS-REHAB): A RANDOMISED, BLINDED, PIVOTAL, PHASE III DEVICE TRIAL
Long-term reduced arm function after ischaemic stroke is common and may be improved by Vagus Nerve Stimulation (VNS) paired with rehabilitation. VNS-REHAB compares the effectiveness of vagus nerve stimulation (VNS) paired with intense rehabilitation with sham stimulation and intense rehabilitation – the control.
Jesse Dawson
Stroke physician based in Glasgow. The focus of our research group in Glasgow is clinical trials for prevention of stroke and stroke rehabilitation. We are currently researching the role of xanthine oxidase inhibition as a novel preventative treatment after stroke and are also studying novel treatments for upper limb weakness after stroke, including vagus nerve stimulation and robotic therapy."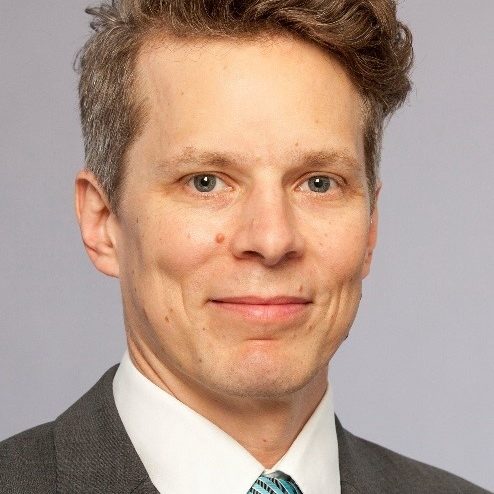 11:00-11:15 (CET)
Götz Thomalla
G. Thomalla -Professor for Imaging-based clinical stroke research, Department of Neurology, University Medical Center Hamburg-Eppendorf, Germany. Coordinating Investigator of the WAKE-UP trial. Neurological Principal Investigator of the TENSION trial, Member of the Steering Committee of ELAN, PRECIOUS. Member of the Steering Committee of the Virtual International Stroke Trials Archive (VISTA) Imaging. Collaborating in selected fundings: "StroCare", TENSION, PROMs, PRECIOUS.
Main research interests: Imaging-guided optimized treatment of acute ischemic stroke, Investigator-initiated clinical trials of acute stroke treatment, Imaging of brain plasticity and network reorganization after stroke, patient reported outcome measures after stroke.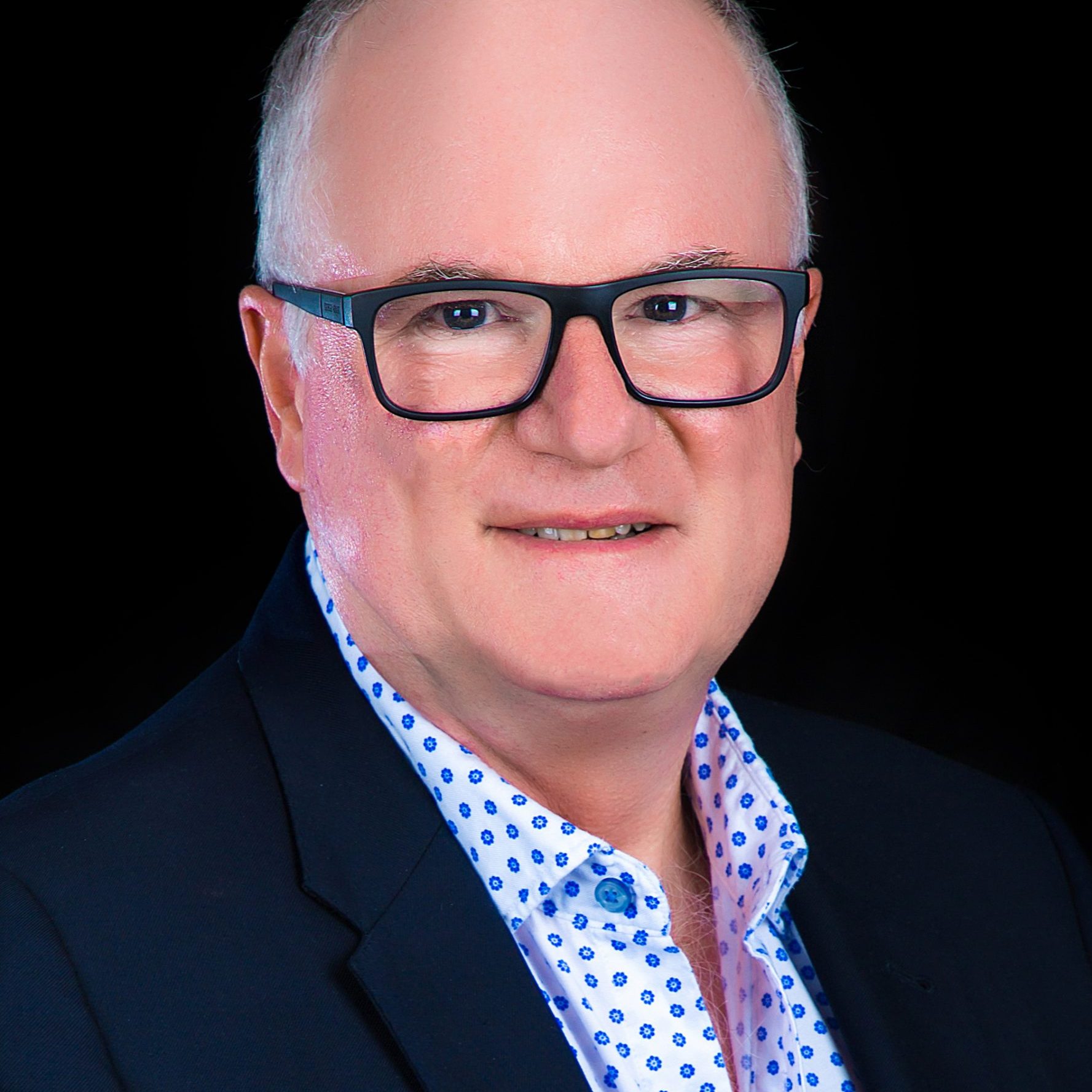 11:20-11:35 (CET)
EARLY LOWERING OF BLOOD PRESSURE (BP) IN ACUTE INTRACEREBRAL HAEMORRHAGE (ICH): A SYSTEMATIC REVIEW AND META-ANALYSIS OF INDIVIDUAL PATIENT DATA
Uncertainty persists over the effects of BP lowering in acute spontaneous intracerebral hemorrhage (ICH), especially over timing and strategy. A pre-specified systematic review with meta-analysis of the Cochrane Central Register of Controlled Trials, EMBASE and MEDLINE databases was undertaken to identify randomised controlled trials of BP management in adults with acute ICH (<7 days of onset).
Craig Anderson
Craig Anderson – Professor of Neurology and Epidemiology, University of New South Wales, Sydney, Australia and Executive Director of The George Institute for Global Health China; a neurologist at Royal Prince Alfred Hospital, Australia; and Senior Leadership Fellow of the National Health and Medical Research Council of Australia.
CA is an international authority on the causes, treatment and management of stroke, and other aspects of cardiovascular disease, who leads international clinical trials and population research in 20+ countries.  He has developed national clinical guidelines, and has provided leadership to a range of research groups and professorial societies including being President of the Asia Pacific Stroke Organisation and Stroke Society of Australasia.